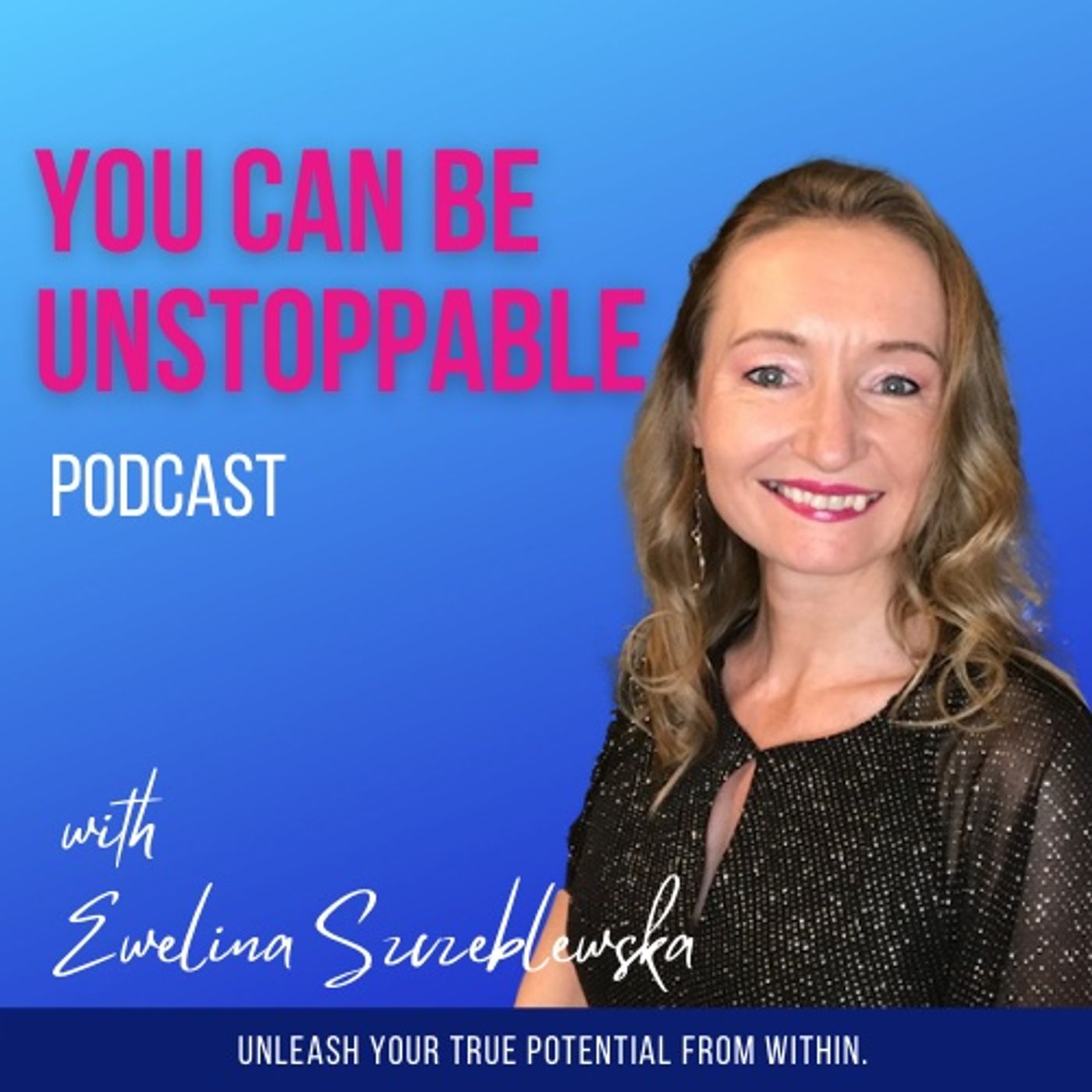 YOU CAN BE UNSTOPPABLE is a podcast for high-achieving, anxious, self-doubting overthinkers, who desire to create a successful life, business or career, without sacrificing their health or love life. I will share with you how to tap into the power of the subconscious mind & how to use its power. How to connect with yourself while fostering a healthy relationship with your body and mind. Learn to manage your emotions and become more resilient and present in all of your relationships. I am a passionate activist for SELF-LOVE & SELF-ESTEEM as keys to your success, and abundance, to have a happy and healthy life on your terms.
Episodes
Thursday Sep 14, 2023
Thursday Sep 14, 2023
What do you think about working hard?
Pushing and striving. 
Chasing and puffing and huffing on your way to success.
I think we live in a society that glamorizes working hard as a way to prove your worthiness.
No wonder we have so many professionals struggling with burnout and anxiety.
Why?
Because no matter how hard you work, there is never enough.
There will always be someone working harder and better.
Isn't it more important to focus on what you can do right now and TRUST that as you learn, grow and evolve, things you want & desire will come with ease?
That is not to say that you don't need to work. You do BUT without 'killing yourself in the process' & without putting your life on hold.
I find that far better use of your vital life energy and personal power.
It is an act of bravery to do things your way.
What do you think?
Link to the episode in the comments.
p.s.
Free yourself from the prison of your own mind by booking a consultation with me here https://calendly.com/evelina-consultation/ewelina-szczeblewska
------
LIKE THE EPISODE?
Please leave a review.
CONNECT WITH ME
Subscribe to our channel.
💡 To book a consultation
💎 FREE Confidence Hypnotic Meditation
💡 Life is too short to live in chains of social norms and expectations!