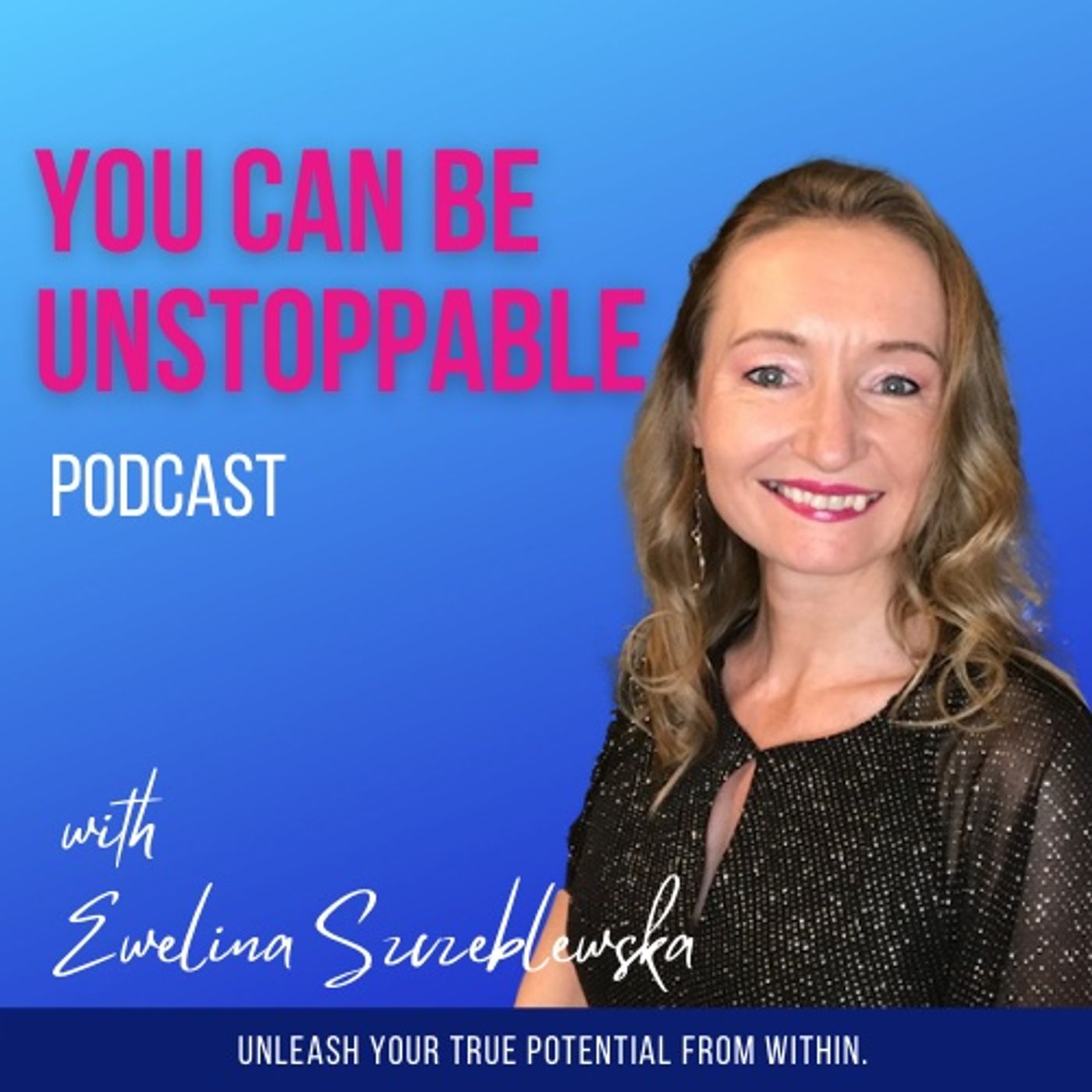 YOU CAN BE UNSTOPPABLE is a podcast for high-achieving, anxious, self-doubting overthinkers, who desire to create a successful life, business or career, without sacrificing their health or love life. I will share with you how to tap into the power of the subconscious mind & how to use its power. How to connect with yourself while fostering a healthy relationship with your body and mind. Learn to manage your emotions and become more resilient and present in all of your relationships. I am a passionate activist for SELF-LOVE & SELF-ESTEEM as keys to your success, and abundance, to have a happy and healthy life on your terms.
Episodes
Thursday Aug 31, 2023
Thursday Aug 31, 2023
WORDS are like brushes we use to paint the masterpieces of our lives!
As I am on my own transformational journey, this concept circles back to me time and time again.
And every time I dig deeper, I find out this is a fundamental wisdom.
All the stories, beliefs and agreements we made, as Toltec tradition says, shape and influence our lives.
The good news is you can change it if you don't like the way your life shapes up.
However, the catch is that you need to slow down and recognise all the limiting stories & beliefs you may have by becoming an observer of your thoughts.
And most of us are far too afraid to do that.
Consider that you can't change your life by continuing on the same path, thinking the same way.
You need to go higher to change your perspective as a bridge to clarity and new opportunities.
----
LIKE THE EPISODE?
Please leave a review.
CONNECT WITH ME
Subscribe to our channel.
💡 To book a consultation
💎 FREE Confidence Hypnotic Meditation
💡 Life is too short to live in chains of social norms and expectations!