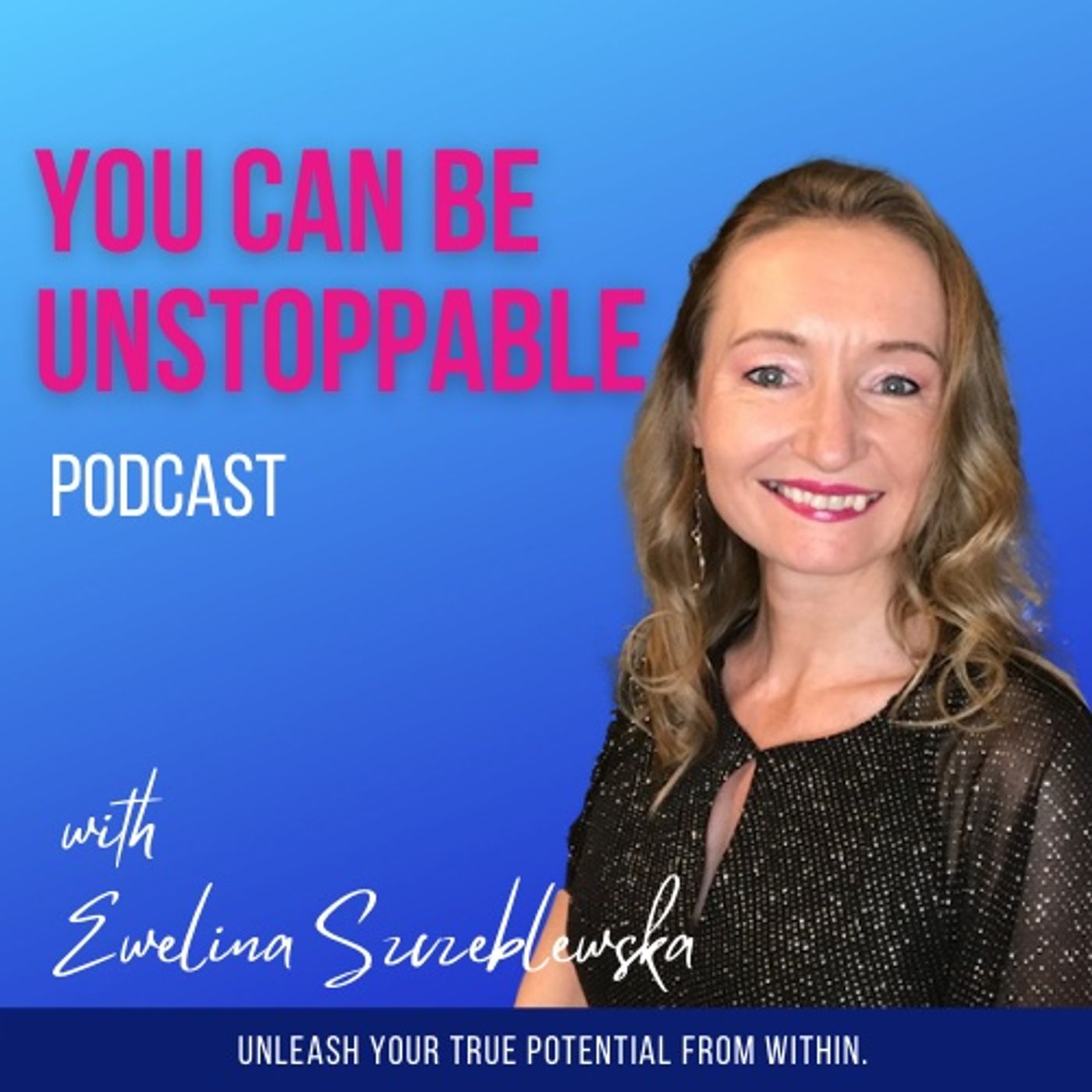 YOU CAN BE UNSTOPPABLE is a podcast for high-achieving, anxious, self-doubting overthinkers, who desire to create a successful life, business or career, without sacrificing their health or love life. I will share with you how to tap into the power of the subconscious mind & how to use its power. How to connect with yourself while fostering a healthy relationship with your body and mind. Learn to manage your emotions and become more resilient and present in all of your relationships. I am a passionate activist for SELF-LOVE & SELF-ESTEEM as keys to your success, and abundance, to have a happy and healthy life on your terms.
Episodes
Thursday Jun 29, 2023
Thursday Jun 29, 2023
I hear many people saying that they experienced BURNOUT. Some more than once.
Just because it is common, it doesn't mean it is normal.
I know that you are probably someone who works really hard while sacrificing your health and family. You pile on more and more on your plate.
Then you are struggling with your health. Your business is not where you want it to be, so you work even harder. You don't eat well, and exercise is often not a priority. Between all the responsibilities, YOU are the last.
But is it worth it?
All the money in the world will not make you happy if you are miserable on your way there.
Money will amplify who you are already.
If you want to live in well-being, YOU become a priority.
So we need to have a deeper conversation.
Because WELL-BEING is more than just eating healthy and meditating once a day.
If you are exercising in the morning but then spend the rest of your day stressed, your well-being will suffer.
Your WELLNESS is a gateway to your sustainable success. However, that looks for you.
There are a few aspects that we need to address on our way to well-being.
We are disconnected and don't listen to our intuition or our bodies.
Your body keeps the score, and that is a fact.
We have energetic bodies, and every thought, emotion, feeling, past trauma, thing, people & situation has an energetic signature that leaves residue in our bodies.
We need to address all the aspects of our energetic bodies. Physical, spiritual and emotional.

A good place to start is to:
➡️Reconnect by starting to listen.
➡️Slow down.
➡️Set healthy boundaries
➡️Reevaluate all your commitments and let go of what doesn't move you forward.
➡️Nourish all aspects of yourself
Our external environment is a mirror image, an extension of what is going on inside of us.
There is an undeniable connection between mind, body and spirit. They are deeply connected and intertwined.
Fixing the superficial level or the presenting problem will not do it.
Addressing only one aspect will not be enough.
If you want sustainable success, your health needs to be a priority. And well-being is part of that protocol. 
Join Hope Pedraza & me to explore how we need to get below the superficial level to invite well-being into our lives.
Hope Pedraza
https://www.instagram.com/thehopepedraza/
----
LIKE THE EPISODE?
Please leave a review.
CONNECT WITH ME
Subscribe to our channel.
💡 To book a consultation
💎 FREE Confidence Hypnotic Meditation
💡 Life is too short to live in chains of social norms and expectations!