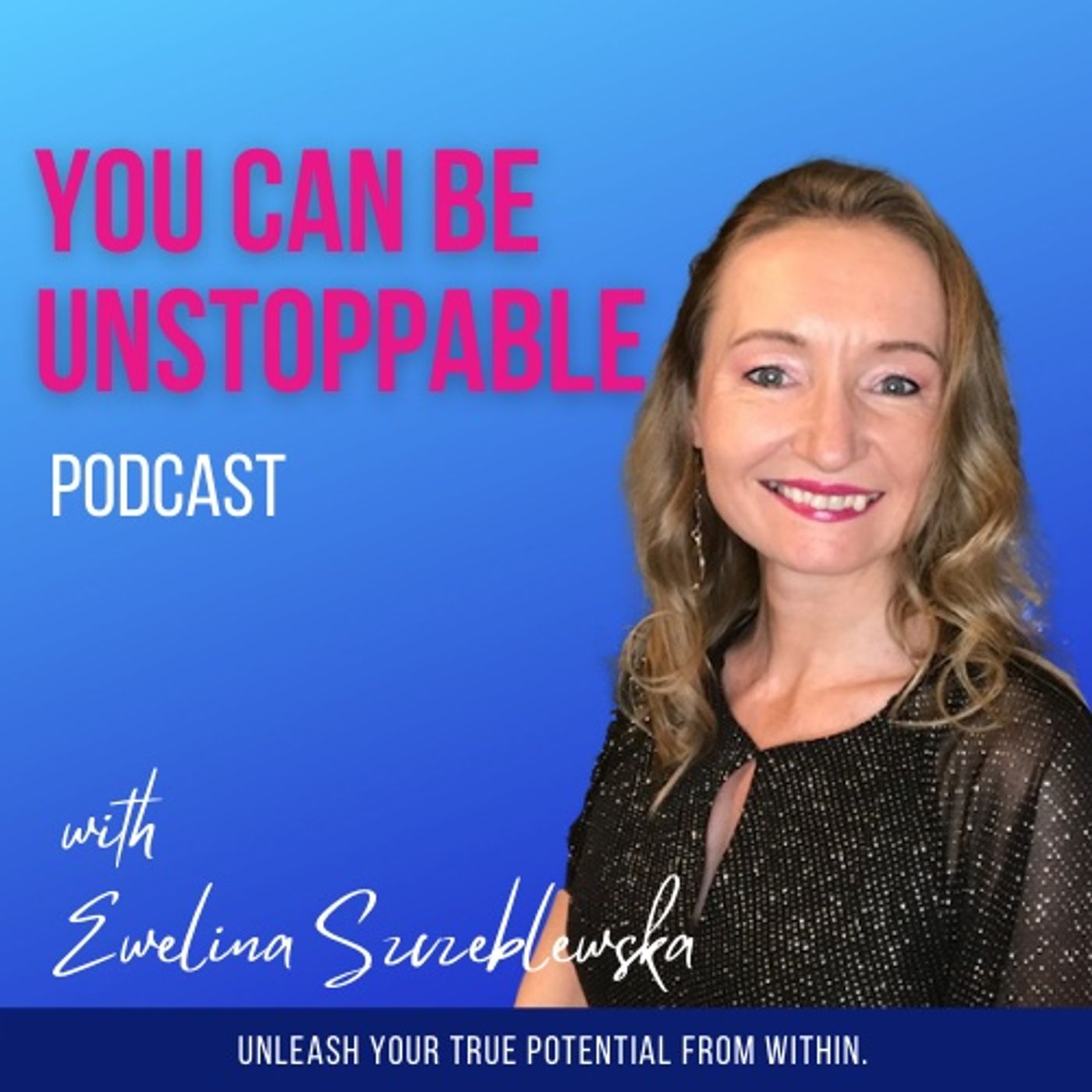 YOU CAN BE UNSTOPPABLE is a podcast for high-achieving, anxious, self-doubting overthinkers, who desire to create a successful life, business or career, without sacrificing their health or love life. I will share with you how to tap into the power of the subconscious mind & how to use its power. How to connect with yourself while fostering a healthy relationship with your body and mind. Learn to manage your emotions and become more resilient and present in all of your relationships. I am a passionate activist for SELF-LOVE & SELF-ESTEEM as keys to your success, and abundance, to have a happy and healthy life on your terms.
Episodes
Thursday Jul 06, 2023
Thursday Jul 06, 2023
To celebrate the 100th episode of my podcast, I invited my friend Gina Hansen.
We started the episode reminiscing how we met, as it is rare to meet soul friends.🥰
This episode is a huge celebration of integrity, tenacity, commitment & courage to live according to my desires.
Something I am deeply passionate about & had to learn how to permit myself to do it.
It certainly hasn't been a straight road.
With this podcast, my aim has always been to inspire women to be courageous and confidently go after their dreams by letting go of the past and social conditioning.
To give themselves whatever they need to thrive.
When our caps are full, we can show up & serve from a place of abundance.
The best analogy would be when we are encouraged to put our masks first in case of an emergency in the place. When you are unconscious or worse, you can't help anyone else.
Yet, we seem to think this does not apply when it comes to burnout, feeling like our needs don't matter, and feeling frustrated when people take advantage of us. Or when we put ourselves last, time & time again.
My desire is for women to feel confident to build their emotional resilience and take care of themselves as a matter of priority.
Learn how to optimise the functioning of their minds to create their desires.
Consider that ...
Your identity determines your life.
Your relationship with yourself sets up the base line for all other relationships.
Clarity sets you up on the right path.
However, your destiny is in YOUR hands IF you do the work.
IF you let go of the past and step into the unknown, your life will expand in ways you can't imagine.
We also discussed what does it mean to create UNSTOPPABLE LIFE.
We included many things such as clarity, letting go & courage. But the overarching conclusion was that when you live unstoppable life, ANYTHING IS POSSIBLE.
This episode is on FIRE, and you can't possibly miss it.
 
 ---
LIKE THE EPISODE?
Please leave a review.
CONNECT WITH ME
Subscribe to our channel.
💡 To book a consultation
💎 FREE Confidence Hypnotic Meditation
💡 Life is too short to live in chains of social norms and expectations!