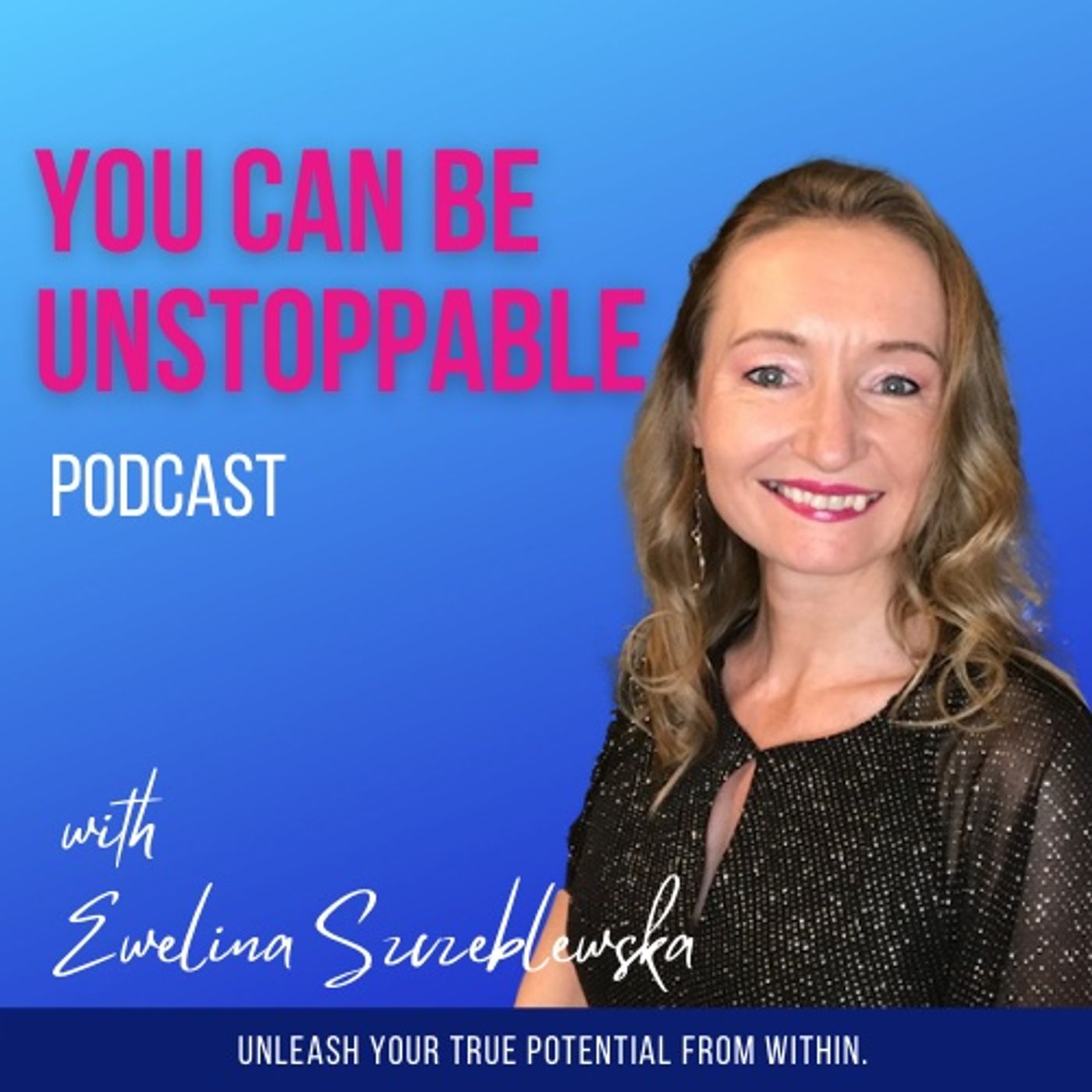 YOU CAN BE UNSTOPPABLE is a podcast for high-achieving, anxious, self-doubting overthinkers, who desire to create a successful life, business or career, without sacrificing their health or love life. I will share with you how to tap into the power of the subconscious mind & how to use its power. How to connect with yourself while fostering a healthy relationship with your body and mind. Learn to manage your emotions and become more resilient and present in all of your relationships. I am a passionate activist for SELF-LOVE & SELF-ESTEEM as keys to your success, and abundance, to have a happy and healthy life on your terms.
Episodes
4 days ago
4 days ago
'The most dangerous way we sabotage ourselves is by waiting for the perfect moment. Nothing works perfectly the first time', Veronika Tugaleva.
I spent years engaging in sabotaging patterns not even realising that I was going it.
All I knew was that I felt stuck and unhappy.
All I could comprehend is that I wasn't where I wanted to be. However, I had no clue what to do. I was super lost.
And that is the case for so many people to various degrees.
Most of the time sabotaging patterns are so subtle or so ingrained into our identity that we struggle to see it.
We would not see it even if it was handed to us on the silver platter.
However, for all those people out there growing in their consciousness and wanting to dig deeper, self-awareness is a very important step.
We need awareness to know what needs to change.
What's next?
Work on yourself of course.
There are many ways you can go about it.
I am obviously biased towards hypnosis as the tool of my choice.
However, choose the tool of your choosing.
Is it going to be uncomfortable?
Yes.
Is it worth your effort?
1000%
Tune in to find out more.
-----------
LIKE THE EPISODE?
Please leave a review.
CONNECT WITH ME
Subscribe to our channel.
💡 To book a consultation
💎 FREE Confidence Hypnotic Meditation
💡 Life is too short to live in chains of social norms and expectations!