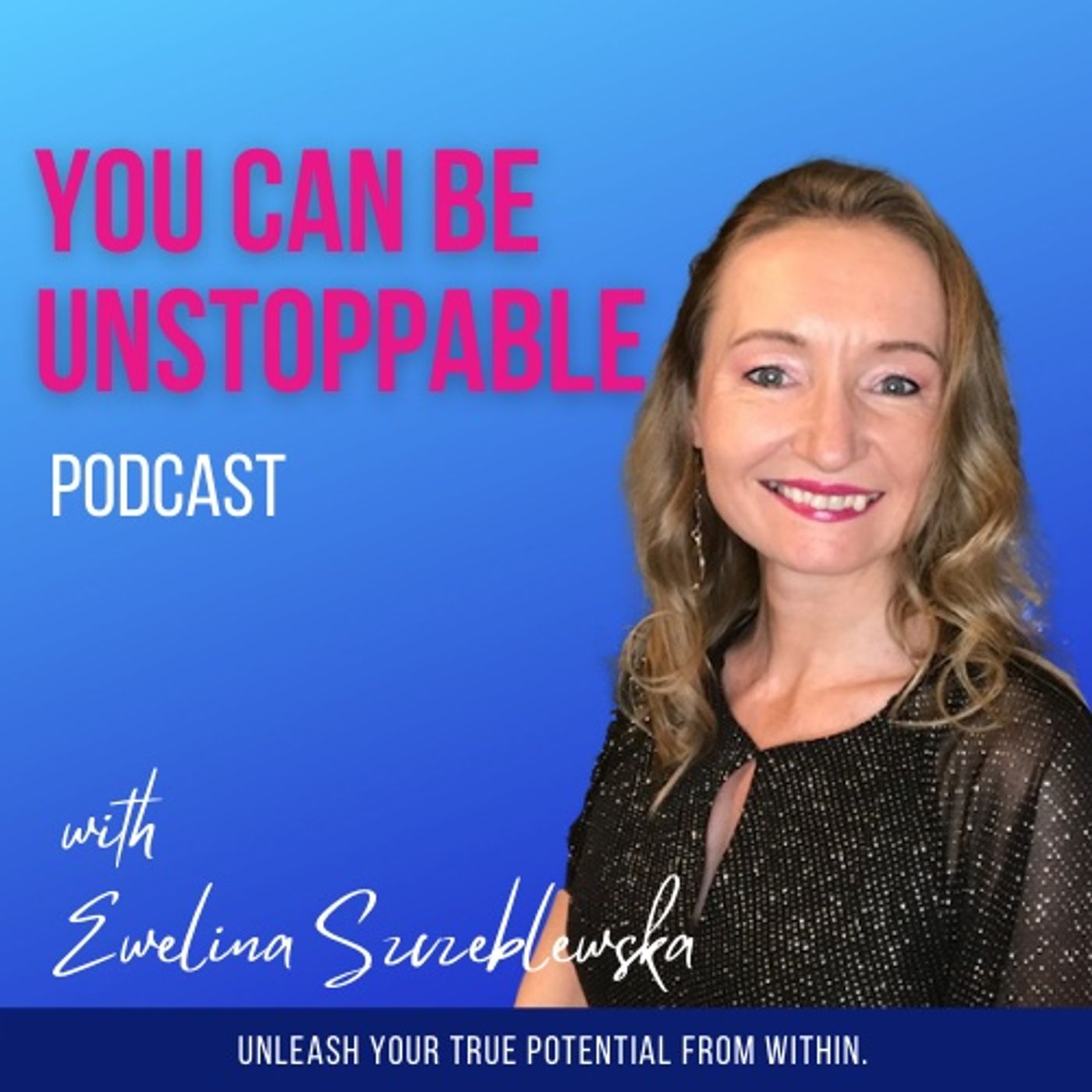 YOU CAN BE UNSTOPPABLE is a podcast for high-achieving, anxious, self-doubting overthinkers, who desire to create a successful life, business or career, without sacrificing their health or love life. I will share with you how to tap into the power of the subconscious mind & how to use its power. How to connect with yourself while fostering a healthy relationship with your body and mind. Learn to manage your emotions and become more resilient and present in all of your relationships. I am a passionate activist for SELF-LOVE & SELF-ESTEEM as keys to your success, and abundance, to have a happy and healthy life on your terms.
Episodes
Thursday Apr 06, 2023
Thursday Apr 06, 2023

What if I told you that you are more powerful than you give yourself credit for?

So many of us feel frustrated or disappointed with our lives as they are not where we want them to be.
What is the problem?

Most of us are NOT paying any attention to our self-talk.
If you did, you would notice:

How much negativity there is.
How much self-judgment and self-criticism do you engage in daily?
How do you keep reaffirming yourself to what is not possible for you?
I hear you ask, so what? Or perhaps how so?
WORDS create reality.
And yes, I know you heard that gazillions times before (or maybe you haven't), but what have you done with this knowledge?
Are you actively and consciously working on yourself?
Or have you shelved this knowledge like many other things you read?
When your inner dialogue includes phrases such as:
You can't handle that
That is too much
How will you cope with the kids and growing business
Look at you. You look tired and unattractive.
That FB live didn't go to plan. I talked too fast.
On the surface, this may seem insignificant, BUT when you engage in this type of self-talk or worse, you undermine your self-worth and trust in yourself and in your abilities.
Chip, chip, chip ... even a drop of water can make a dent in the rock.
Add to this a dash of uncomfortable emotions that we numb out with alcohol, Netflix shopping or various habits, even your thought habits.
And you get yourself someone who consciously tries to create a certain outcome but quietly continues to self-sabotage all the efforts to maintain the status quo, a reality that is so familiar to them.
What is the answer?
AWARENESS
And hypnosis can help you shine a light on all the shadows that have been pulling the strings all along.
Then use
IMAGINATION
to create your new reality.
Tune in to today's episode, 'How to train your mind for Success with Mary Lou Rodriguez'.
----
Where do you find Mary Lou?
5 Day Activate Your Success Mindset:
https://www.marylourodriguez.com/activatesuccessnow
Website:
marylourodriguez.com
IG: marylouhypnotizesyou
-------
LIKE THE EPISODE?
Please leave a review.
CONNECT WITH ME
Subscribe to our channel.
https://www.youtube.com/channel/UCIxk2yz1d93jQ-twChCx6Pg
IG
https://www.instagram.com/ewelina_j_szczeblewska/
LINKEDiN
https://www.linkedin.com/in/ewelina-szczeblewska/
FACEBOOK
https://www.facebook.com/bravingthebeing
💡 To book a consultation
https://calendly.com/evelina-consultation/ewelina-szczeblewska
evelina@bravingthebeing.com
💎 FREE Confidence Hypnotic Meditation
https://www.bravingthebeing.com/confidence
💡 Life is too short to live in chains of social norms and expectations!