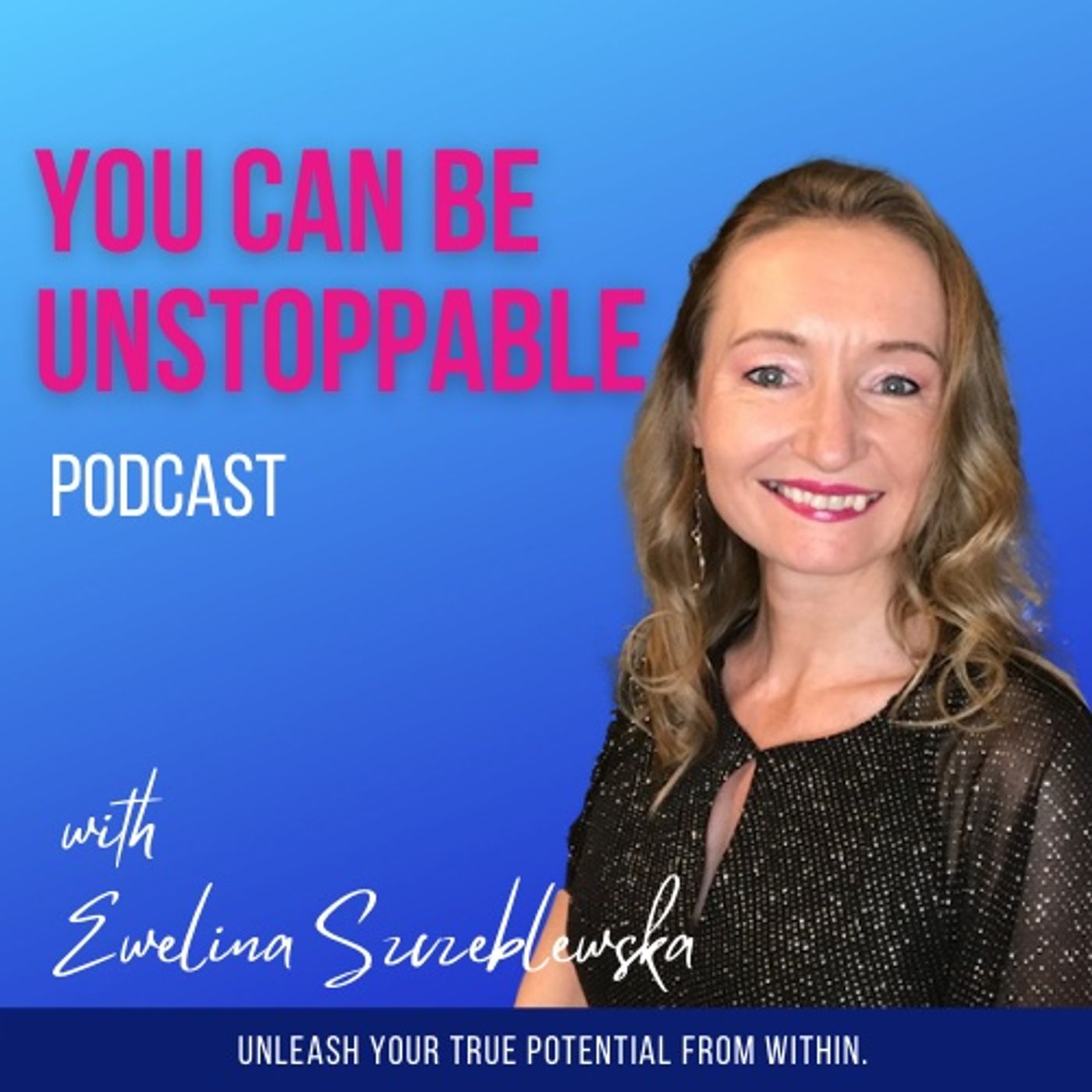 YOU CAN BE UNSTOPPABLE is a podcast for high-achieving, anxious, self-doubting overthinkers, who desire to create a successful life, business or career, without sacrificing their health or love life. I will share with you how to tap into the power of the subconscious mind & how to use its power. How to connect with yourself while fostering a healthy relationship with your body and mind. Learn to manage your emotions and become more resilient and present in all of your relationships. I am a passionate activist for SELF-LOVE & SELF-ESTEEM as keys to your success, and abundance, to have a happy and healthy life on your terms.
Episodes
Thursday Mar 30, 2023
Thursday Mar 30, 2023
Have you ever wondered why you struggle to create that unstoppable & extraordinary life that you dream about?

I know I have in the past.

I had kept encountering the same problems over and over, feeling increasingly more & more frustrated.

No matter what I did, very little happened, or I reverted to my old self soon enough.

So what is the one thing that gets in our way?

Consider this.
The one thing that is standing in our way is ...
our beautiful mind.

Our beliefs, stories, thoughts, and habits, which are all part of the subconscious programming, are standing in our way.

We are standing in our way.
Yes, I said it.

Tune in to episode 88, but before I leave you, I want to give you something that I find helpful in shifting beliefs.

When you bump against beliefs that don't serve you, ask yourself those three questions.

How do I know this is true?
What evidence do I have that this is true?
Who would I be without this belief?
Boom.
A very powerful way to make your unconscious conscious.
p.s.
Let me know how did you get on with it.
----
LIKE THE EPISODE?
Please leave a review.
CONNECT WITH ME
Subscribe to our channel.
https://www.youtube.com/channel/UCIxk2yz1d93jQ-twChCx6Pg
IG
https://www.instagram.com/ewelina_j_szczeblewska/
LINKEDiN
https://www.linkedin.com/in/ewelina-szczeblewska/
FACEBOOK
https://www.facebook.com/bravingthebeing
💡 To book a consultation
https://calendly.com/evelina-consultation/ewelina-szczeblewska
evelina@bravingthebeing.com
💎 FREE Confidence Hypnotic Meditation
https://www.bravingthebeing.com/confidence
💡 Life is too short to live in chains of social norms and expectations!